IATSE District 12
The International Alliance of Theatrical Stage Employes, Moving Picture Technicians, Artists and Allied Crafts of the United States, Its Territories and Canada, AFL-CIO, CLC.
District 12 represents the interest of IATSE locals in Western Canada including: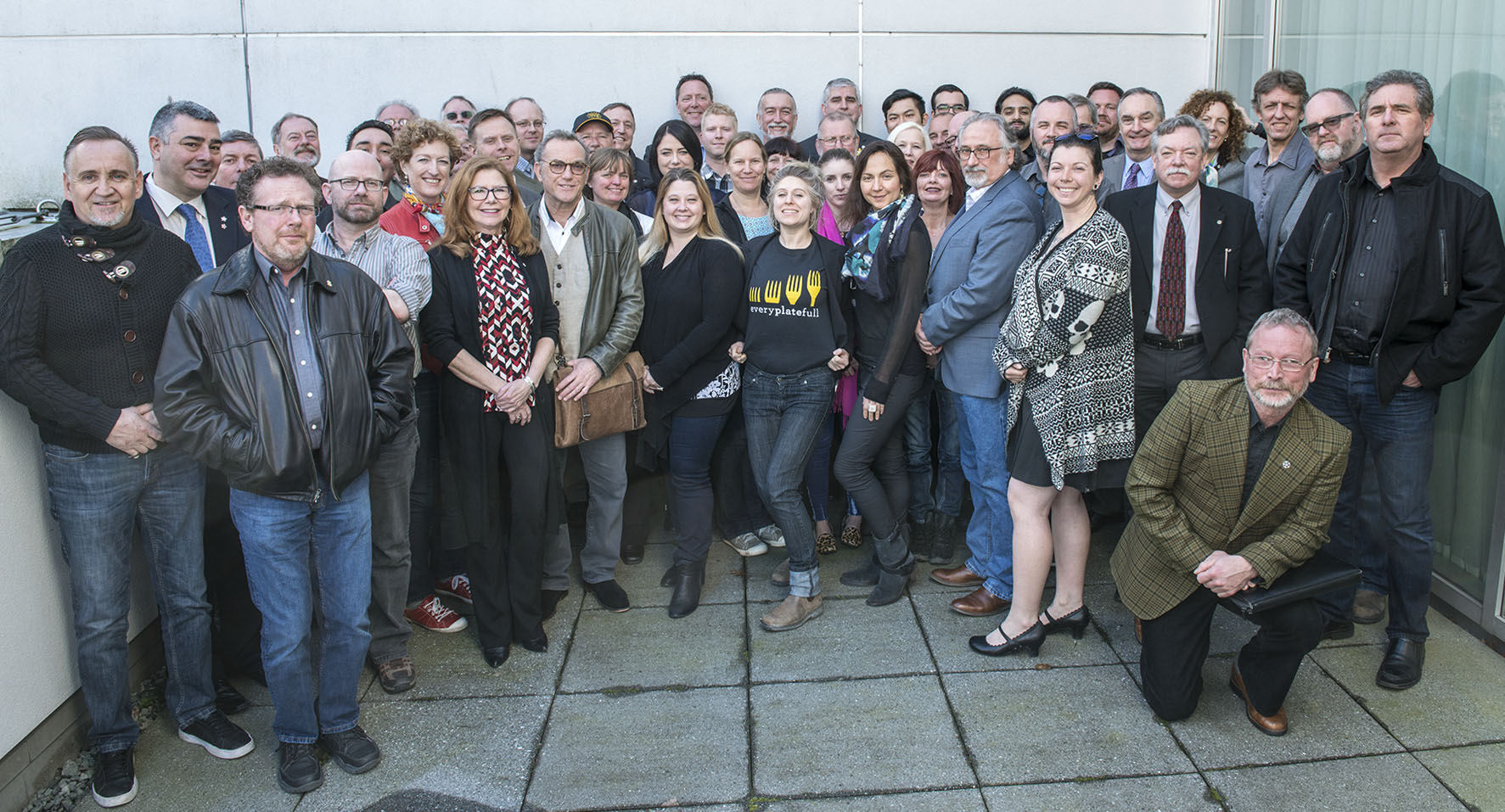 IATSE Representatives at the District 12 Spring Meeting 2017.
District 12 of the IATSE meets each Spring to discuss common issues and share our successes. We also gather during the annual Canadian Convention and the International Quadrennial Conventions.
The IATSE District 12 Spring 2020 Meetings are scheduled for Friday March 20 to Sunday March 22, 2020, in the Westin Bayshore Hotel, Vancouver, BC.
The 2020 IATSE District 12 Convention will take place from Friday September 18 to Sunday September 20,2020 at the Sheraton Hotel Newfoundland, St Johns NL.
IATSE Canadian Office
22 St. Joseph Street
Toronto, Ontario, Canada M4Y 1J9
416-362-3569
Fax: 416-362-3483
If you would like to become a member of IATSE, or you would like to organize your workplace, contact:
Peter Gerrie, District 12 Secretary-Treasurer
10428 – 123 Street
Edmonton, AB T5N 1N7
Mobile: 780.619.7981
Fax: 780.426.0307
E-mail: iatsed12@gmail.com
If you have any questions about your rights to unionize, and the benefits of union membership, check out the information on Canadian Organizing on the International Office's site. There is more information available on the Resources page.